Research Group
Group Members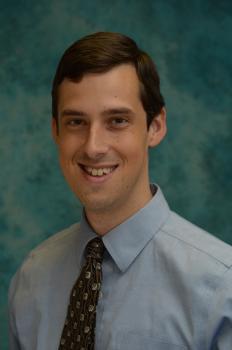 Associate Professor and University Scholar, Department of Chemical Engineering
Canada Research Chair in Engineered Smart Materials (Tier 2)
Todd Hoare received a B.Sc. (Eng.) in Engineering Chemistry from Queen's University in 2001 and a Ph.D. in Chemical Engineering from McMaster in 2006. He returned to McMaster in 2008 to join the faculty after a two-year NSERC (Natural Sciences and Engineering Research Council of Canada)-sponsored post-doctoral fellowship in Robert Langer's laboratory at the Massachusetts Institute of Technology.  Dr. Hoare's work has been profiled by Popular Science, Maclean's, and BBC for its potential in solving clinical challenges through innovative smart materials design. He has won an NSERC Innovation Challenge award recognizing the novelty of his research. He also received the 2016 Early Career Investigator Award from the Canadian Biomaterials Society, an Early Researcher Award and the 2009 John Charles Polanyi Prize in Chemistry from the Government of Ontario recognizing his accomplishments in his early career as a researcher and was a finalist for the 2012 President's Award for Graduate Supervision.  Dr. Hoare is currently the Associate Editor of Chemical Engineering Journal and is a member of the Editoral Advisory Boards of Biomacromolecules and Colloid and Polymer Science. He also teaches one undergraduate course and two graduate courses in the Department of Chemical Engineering and School of Biomedical Engineering at McMaster.
office: JHE-A409  |  e-mail: hoaretr@mcmaster.ca   |  phone: (905) 525-9140 ext.24701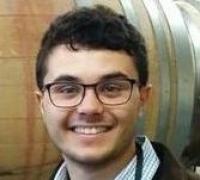 Spencer Imbrogno
Summer Student (2015)
Research Topic:  Design of injectable hydrogels with in situ-forming hydrophobic domains for hydrophobic drug delivery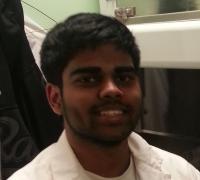 Samuel Suntharalingham
Undergraduate Student (2014-2015)
Research topic:  "High-throughput development of cell-based assays"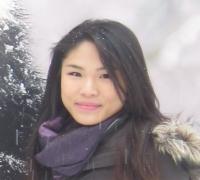 Rebecca Chu
Undergraduate Student (2012-2014)
Research topic: "Self-assembled smart microgels based on well-defined oligomeric precursors"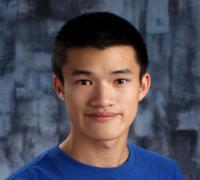 Angus Lam
Research Topic: Anti-Fungal and Bioadhesive Injectable Hydrogels for Wound Healing and Skin Applications
Max Yavitt
Undergraduate Student (2013-2017)
I am in my final year of Chemical and Biological Engineering. During the summer of 2013, I worked with Emilia Bakaic on the development of novel synthetic matrices for cell encapsulation.  The following summer, I returned to the Hoare Lab to work with Niels Smeets on covalent drug incorporation within injectable hydrogels, and continued to volunteer on the synthesis of lignin-containing hydrogels.  I am now pursuing my senior thesis project in the lab.  Outside of the lab, I play goalie for the McMaster Men's Lacrosse team.
Jenny Chen
Summer Student (2014-2015)
Research Topic:  Magnetically-activated hydrogels and microgels for on-demand drug delivery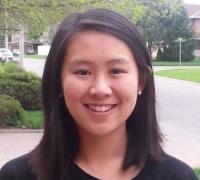 Jacqueline Chau
Undergraduate Student (2014)
Research topic:  "Shear-Associative Mucoadhesive Hydrogels for Ophthalmic Drug Delivery"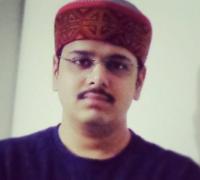 Ashutosh Kulkarni
M.A.Sc Student (2014-2016)
I did my undergraduate studies in Chemical Engineering at Nirma University, India in 2012. After graduation, I worked as Graduate Engineering Trainee in Hydrogen Manufacturing Division at Reliance Industries Ltd. and as a Junior Research Fellow at Indian Institute of Science, Bangalore. My current work is to gain further insight on cell-biomaterial (hydrogel) interactions by combining high-throughput hydrogel synthesis with multivariate statistical analysis.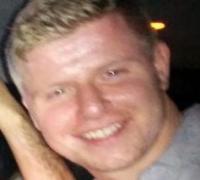 Ivan Urosev
I received my BSc in Biology and Physiology from The University of Western Ontario in 2013 and my MASc in Biomedical Engineering under the supervision of Dr. Hoare in May, 2016. My current work focuses on developing predictive strategies for correlating raw material properties with soft gel capsule manufacturing, in collaboration with Accucaps Inc.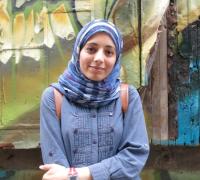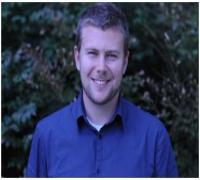 Dr. Niels M.B. Smeets
Post-Doctoral Fellow (2011-2013)
Research topic:  Injectable hydrogels based on poly(oligoethylene glycol methacrylate) (POEGMA) with well-defined internal properties
Pages